Serenity Gardening (Grounds Day)
Primary tabs
Repeats every month on November on the third Saturday until Thu Nov 21 2019.
10:00 am Saturday, November 23, 2019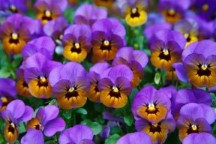 Winter Garden Joyful Effort!!
Putting the Gardens to bed for the winter!! Making sure Winter flowers are doing well! Bringing in our warm loving plants! Come out one last time for this Year!!