Barb Baranski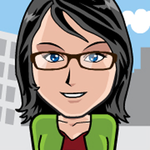 Barb is forever grateful to Herb Cunningham for showing her the ropes, and trusting her with continuing this wonderful project that he led for so many years!
In 2012, her work circumstances changed so she could be more flexible with her time during the week. It was a great time to reach out to Herb - who was also a participant on Venerable Robina's pilgrimage to Nepal and India in 2004 - to volunteer for the Kadampa Center Prison Project. It is amazing to watch workshop participants struggle with concepts like gratitude and forgiveness, and work through that process with them. Prison work has become a passion - Barb is also on the Steering Committee for the Department of Public Safety's Transitional Aftercare Network, and enjoys trying to figure out how to connect folks together with a similar purpose or mission.
Barb started coming to Kadampa Center in 2003 with her husband Chris to participate in the Center's first round of Discovering Buddhism. The teachings really resonated with her, and she's been actively participating in a variety of roles ever since.