Family Dharma Camp 2013 Photos
Peace!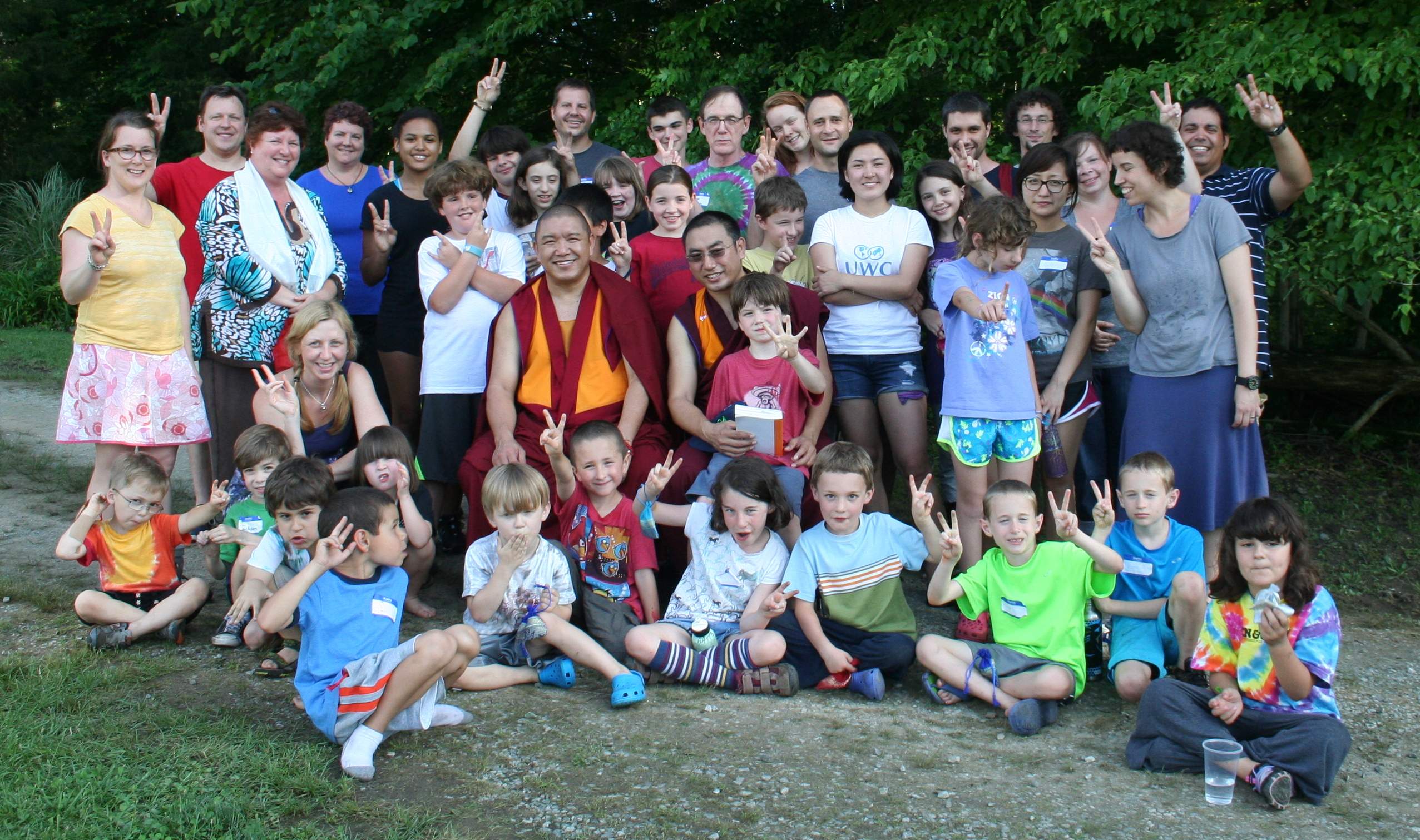 The Adventure Begins
It was a raining beginning (the kind brought in by a tropical storm), but most campers made it in Friday, and those who didn't, joined us early Saturday. On Friday we enjoyed exploring the farm with Noland.
With Rain Comes the Opportunity for Rainbows
To paraphrase Kara, rain offers the opportunity for rainbows. Saturday was an amazing day highlighted by wonderful discussions with Venerable Lhamo and Venerable Choekyi, nature walks, mala bead making, other art, play practice, meditation, dorje khadro and altar circumambulation with Geshe Gelek and Geshe Sangpo -- plus fun and games and a delightful talent show.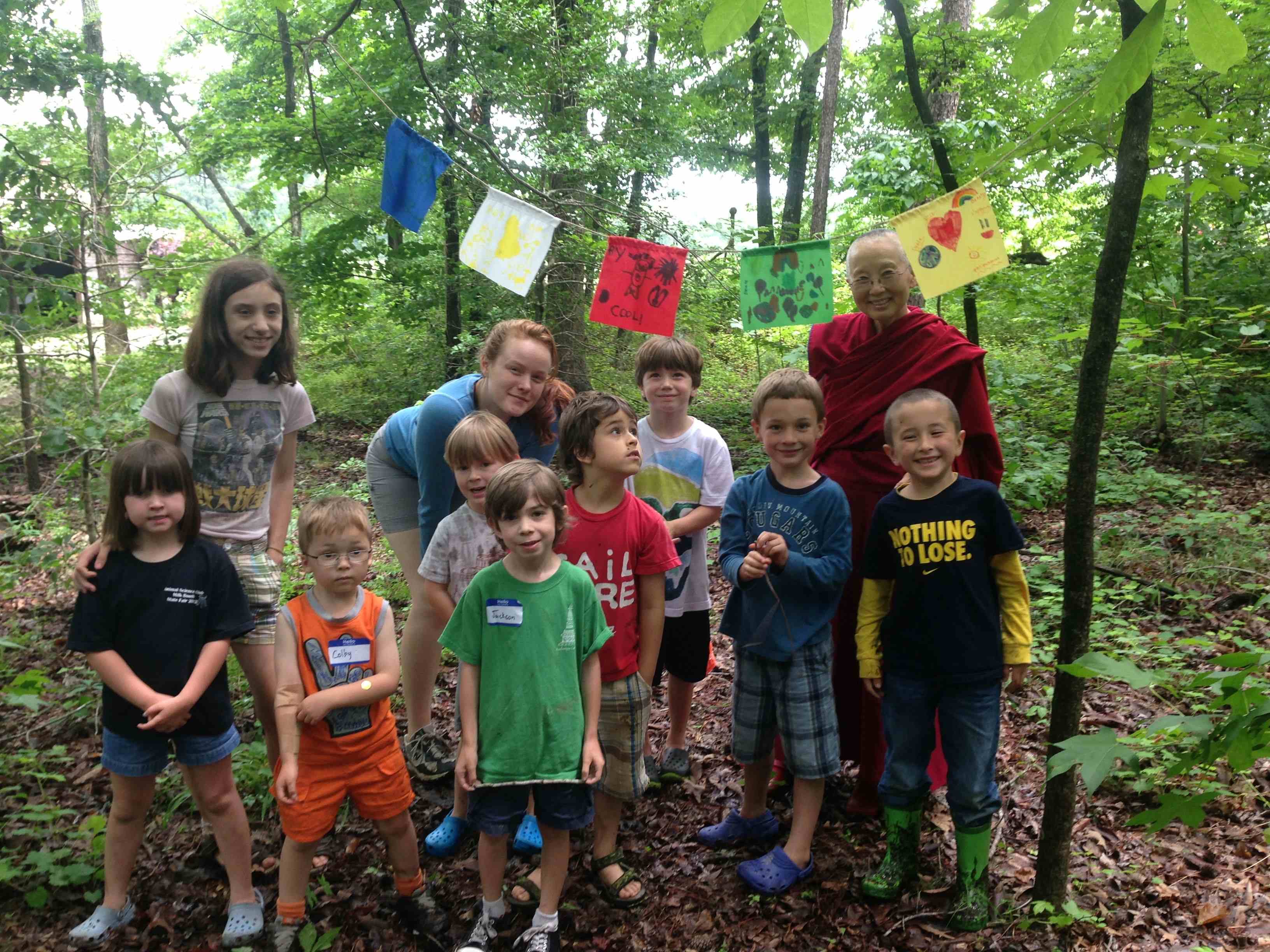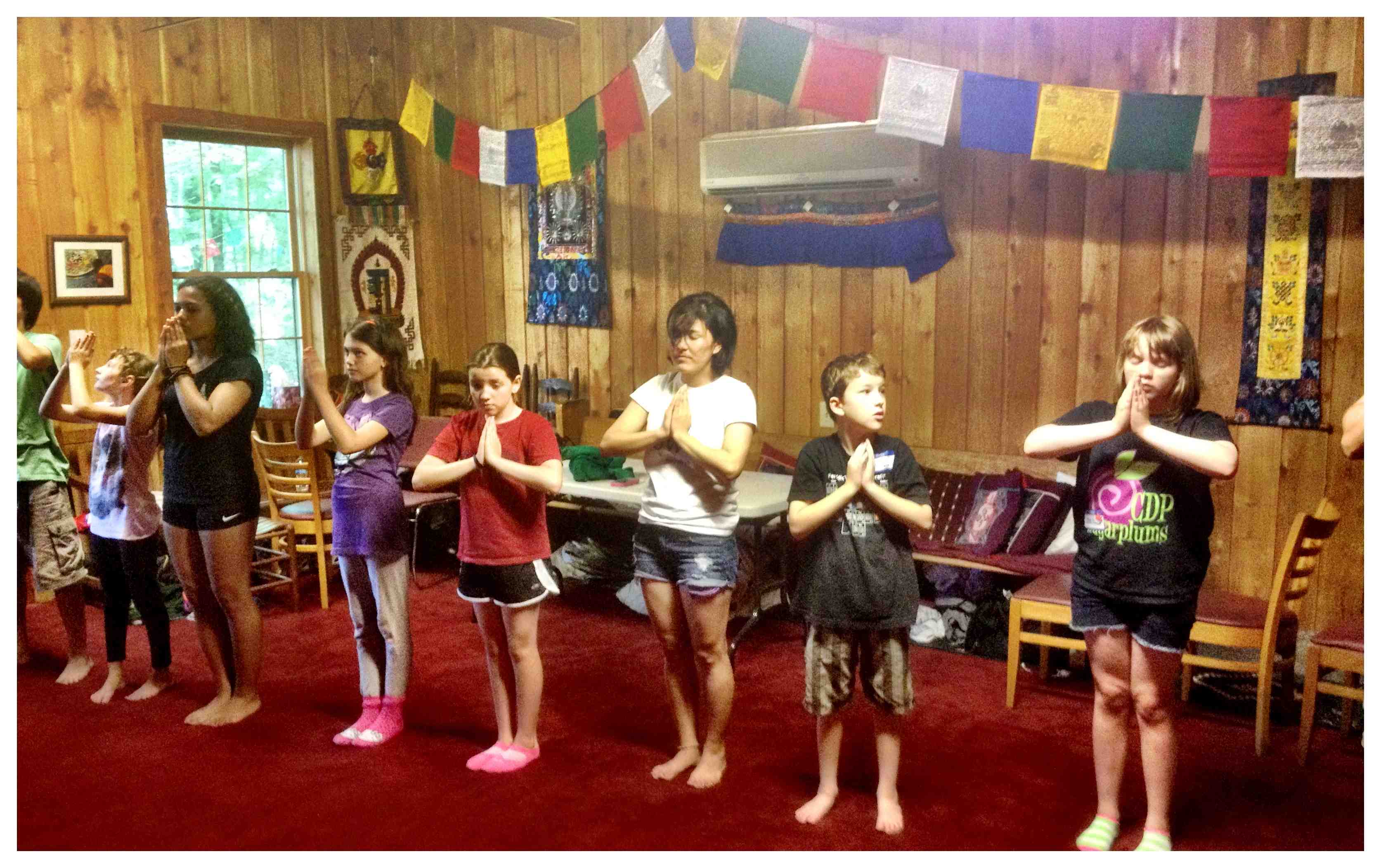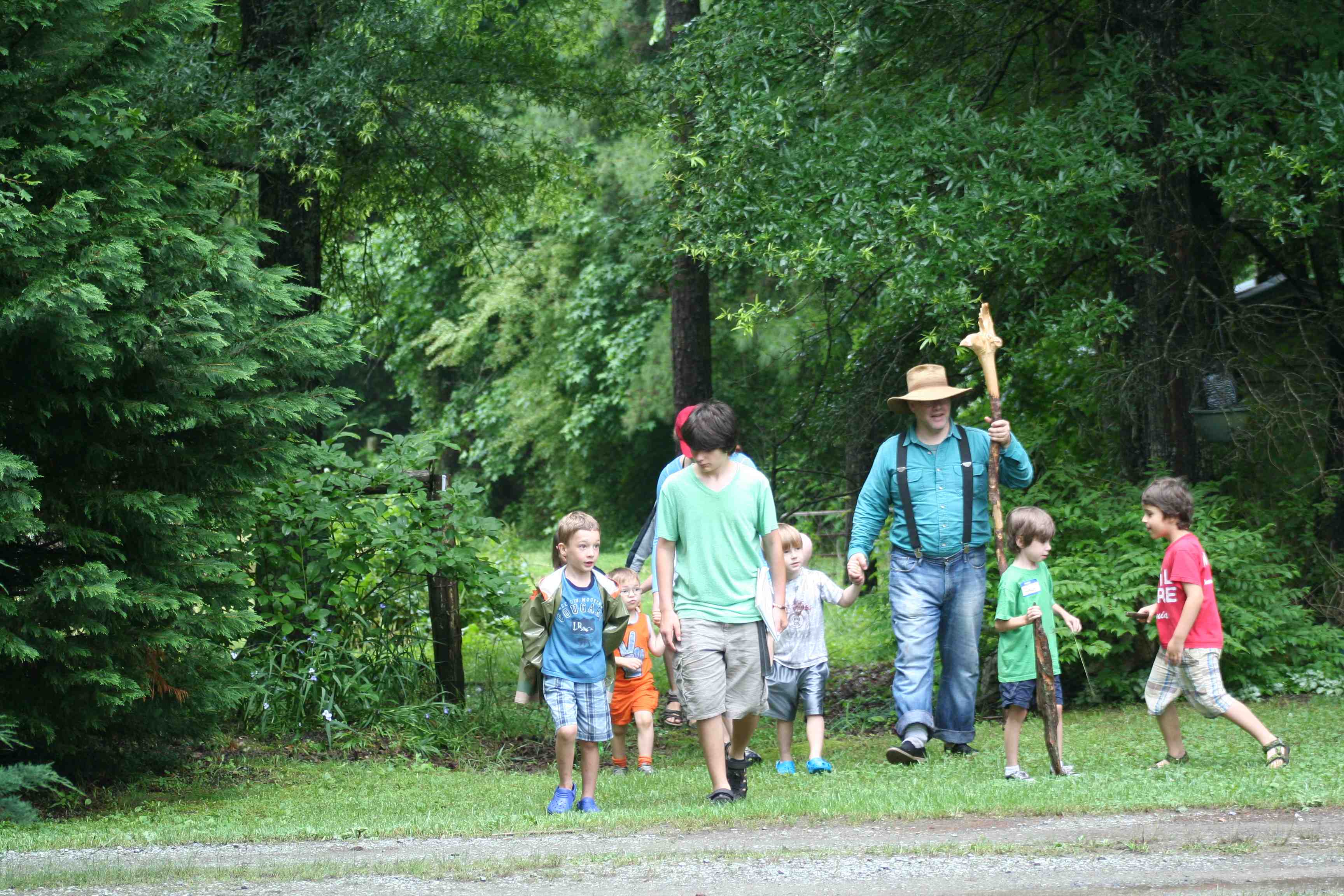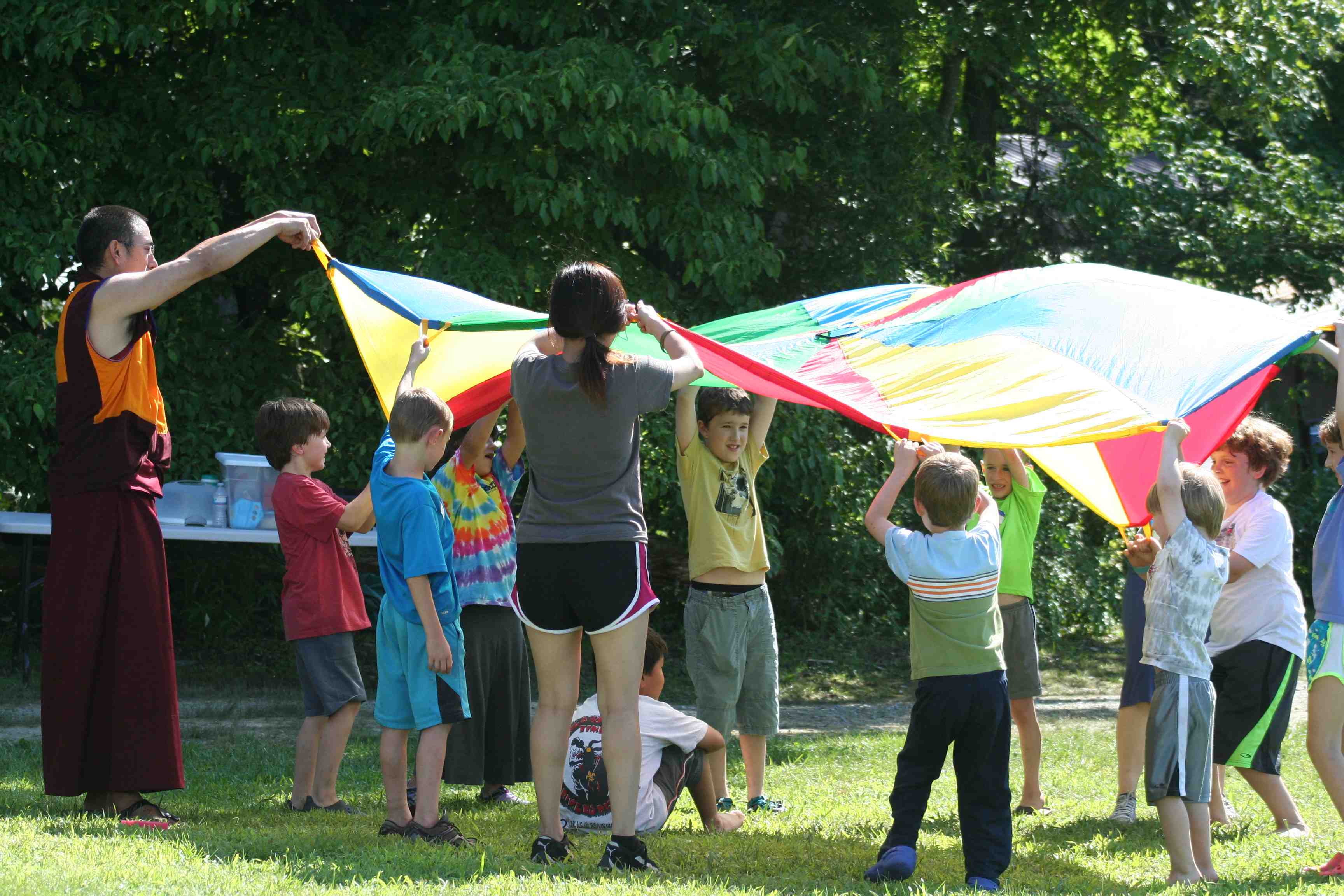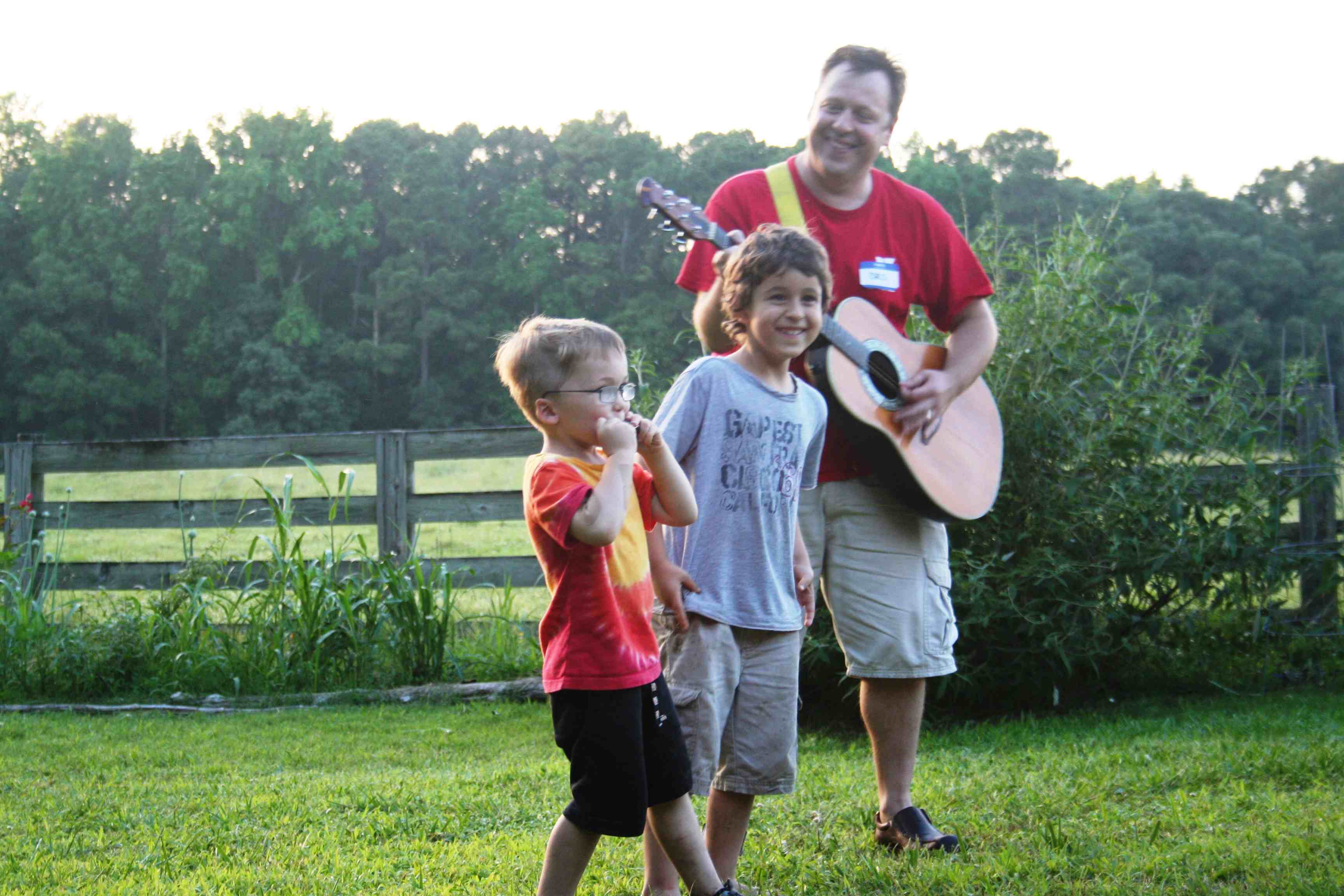 Full Circle
Sunday broght some delightful performances by each age group and a lovely closing circle.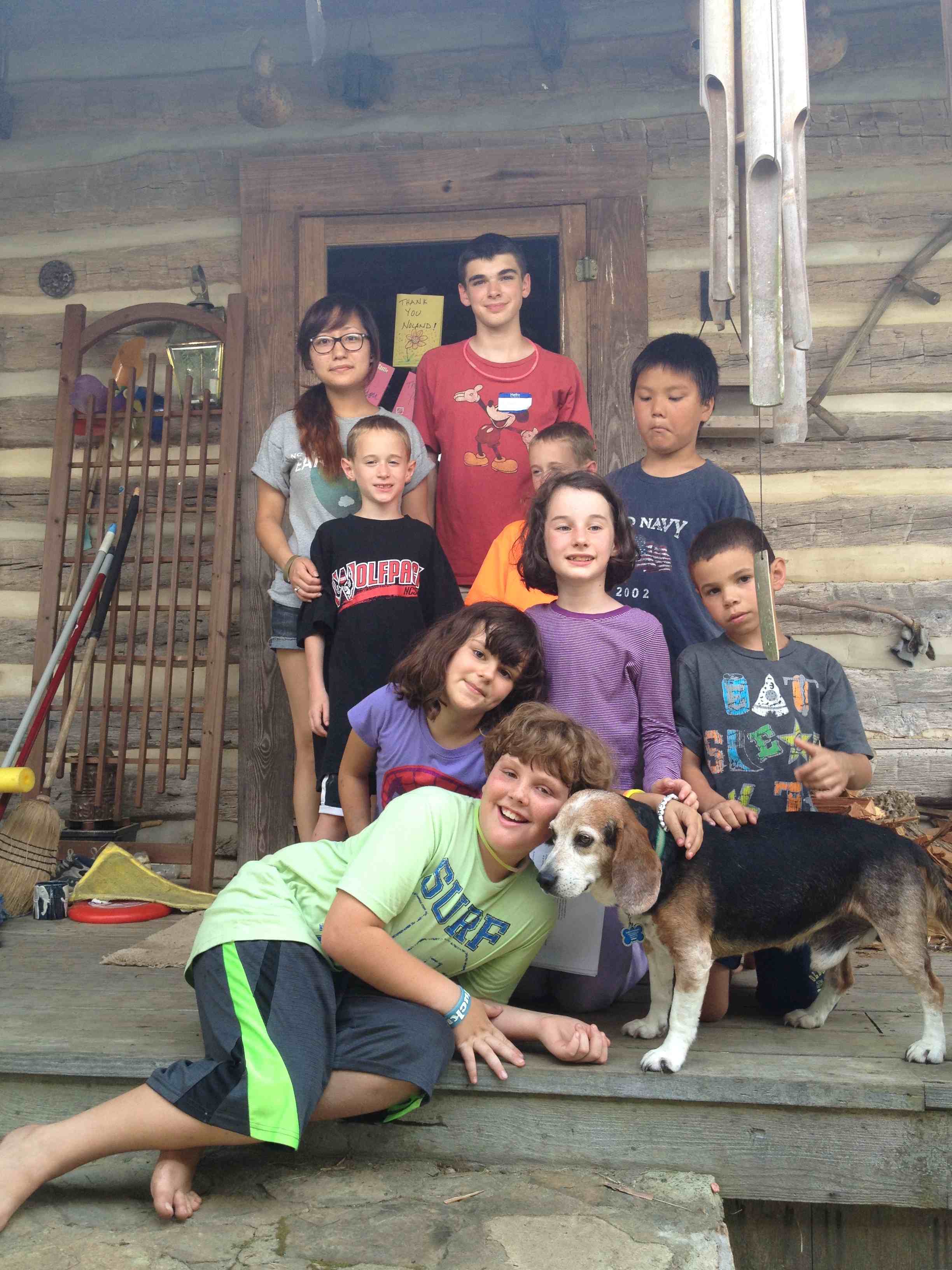 Rejoicing
Kadampa Center's first Family Dharma Camp would not have been possible without lots of advice from Venerable Lhamo, Venerable Choekyi, Sarah Brooks, Suzanne Weigand, Elise Strevel, Barb Baranski, and Sandy Carlson. Many thanks to everyone who helped plan logistics and plan the theme for the camp. Thank you to all those listed plus Joey Gooch and Chris Baranski for coming to camp to help with discussion, nature walks, cooking, dharma activities, and cleaning. Thank you to all the parents - those who had special roles ahead of time and those who found a multitude of ways to help when you got there. The camp felt like a very collaborative, joyful effort. A very special thank you to our college counselors who were so joyful and caring - Rinchen, Dekyi, and Emelyn - some of our kids want you to move in with them. Another very special thank you to the teen counslors who were so helpful and creative and sweet - Noah, Nathaniel, Miranda, and Avery - you each did an amazing job. Finally, many thanks to Bev Gwyn for writing the FPMT Dharma Family Camp Manual, everyone who helped her, and to all FPMT centers who have held family camps before us. We are so happy that to learn from you and to make efforts to continue the tradition here in the South.