Light of the Path Retreat event web page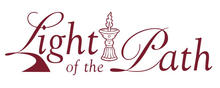 What is the Light of the Path Retreat?
Light of the Path Retreat 2021 is the sixth in a series of teaching retreats led by Kyabje Lama Zopa Rinpoche in Black Mountain, North Carolina, USA, and hosted by Kadampa Center (an FPMT affiliate located in Raleigh, NC). This year, as in 2017, Rinpoche has kindly offered to teach for four weeks. The root text for the course is Lama Atisha's Lamp for the Path to Enlightenment. Anyone is welcome to attend, even if you did not come in previous years.
However, for both new participants and those who have attended previous Light of the Path retreats, Lama Zopa Rinpoche has repeatedly emphasized the need to review what he has previously taught so that at the next Light of the Path retreat he can move forward through Atisha's text. To prepare for LOP 2021, participants can access the modules of the online program Living in the Path, which was specifically created by International Office to make Rinpoche's extensive teachings available in "bite-sized chunks" for easier study and meditation. Alternatively, participants can prepare by watching the videos of the previous LOP teachings, listening to the MP3 recordings, or reading the unedited transcripts.
What is it like to be there?
Get a flavor of the retreat through this wonderful multimedia presentation,

Everything Depends on Your Attitude

, that provides a delightful taste of Kyabje Lama Zopa Rinpoche's wisdom, and the sights and sounds of the retreat. Our thanks to Venerable Sarah Thresher and Lama Yeshe Wisdom Archive!
Support the Light of the Path Retreat 2021
Inspiration to Attend
In the 11th century,

Lama Atisha

(Shri Dipamkara) was invited from India to Tibet for the purpose of transmitting the complete teachings of Lord Buddha to the Tibetan people, and presenting them in a way that was clear, precise, and easy to practice. To that purpose, Lama Atisha wrote and taught the

Lamp for the Path to Enlightenment (jangchhub lam gyi drönma)

, which had a profound impact for the Tibetans. It not only became the source for the Gelug

lam-rim

tradition, presenting a step-by-step set of instructions how to practice the path to enlightenment, but is also a source of teachings in all the Tibetan Buddhist lineages.
Lama Atisha's text provides a foundation for understanding and realizing Lord Buddha's teachings that continues to flourish in modern Buddhist practice internationally. Kyabje Lama Zopa Rinpoche is giving a modern day commentary on this profound and ancient text. FPMT considers this event to be the ultimate teaching and practice lineage transmission available for FPMT teachers and students and strongly encourages everyone to attend in person. We will also make full use of the spectrum of information technology to make this program available to a worldwide audience. Living in the Path is an online teaching program created from Rinpoche's teachings during the Light of the Path Retreats and has continued to evolve throughout this series of retreats.
Lama Zopa Rinpoche is a unique teacher in the Tibetan Buddhist tradition. He is well-known for rarely teaching in a linear fashion according to a text, but rather according to what is most karmically beneficial for his audience. For more than 45 years, Rinpoche has been gathering examples of the truth of Dharma and perfecting his ability to discern what practices and teachings are best suited for his students. It is our belief that Rinpoche's offer to give a commentary on Atisha's Light for the Path, which had a tremendous impact on how Buddhism was subsequently understood and practiced in Tibet, is an indication of how transformative this teaching event will be for the way Buddhism is practiced and understood in our time.
Who is Kadampa Center?
| | | |
| --- | --- | --- |
| | | Kadampa Center is an urban center in Raleigh, NC, USA. We offer FPMT education programs such as Discovering Buddhism, Buddhism in a Nutshell and Meditation 101, a regular schedule of pujas, Sunday morning teachings, regular children's and teens' programs, social events, and many special events such as 21 Tara practice days, animal blessings and liberations, and a New Year's Eve Dorje Khadro fire puja. |
Kadampa Center was founded in 1992 as an expansion of a study group formed some years earlier by Don Brown. The center has been directed by either Don Brown or Robbie Watkins since the beginning. We are incredibly fortunate to have had Geshe Gelek Chodha as our resident teacher for more than 20 years, and Geshe Palden Sangpo as our second resident geshe.
Kadampa Center has had the good fortune to host visits by Lama Zopa Rinpoche, Chöden Rinpoche, Sera Jey Khensur Rinpoche Geshe Lobsang Delek, Khensur Rinpoche Geshe Donyo, Kirti Tsenshab Rinpoche, Geshe Yeshe Tobden, Geshe Kelsang Wangmo, Venerable George Churinoff, Venerable René Feusi, Venerable Robina Courtin, Venerable Sangye Khadro, Venerable Tsen-la, Gareth Sparham and many other Western and Tibetan teachers.
Family Camp at Light of the Path
Kadampa Center's annual Family Dharma Camp will take place at Blue Ridge Assembly during the Light of the Path Retreat.




The camp will run independently of the retreat, but some parents will likely join us in the gompa while their children enjoy Dharma experiences elsewhere on the BRA campus.
About Retreat
| | | |
| --- | --- | --- |
| | | How does a residential retreat differ from attending teachings at a center? Unlike teachings at a center, a retreat provides the participants with an atmosphere conducive to practice 24 hours a day. Basic retreat discipline includes observing the five lay vows, attending all sessions and keeping silence for at least the first half of the day, and avoid idle speech or gossip for the rest of the day. |
Use of cell phones and internet service is strongly discouraged to reduce distraction and prevent disruption to the contemplative environment. Everyone is encouraged to participate as fully as possible but no one is expected to do more than they are able. Observing the five lay vows in the context of a retreat means no killing of any being (including insects); no sexual conduct of any kind; no lying; no stealing or taking that which has not been given; and no intoxicants, including drugs, alcohol or cigarettes.
During the four-week retreat, Rinpoche's commentary will be supplemented by practice and review sessions, discussion, and guided meditations led by senior FPMT teachers with additional practices to accumulate positive energy and purify obstacles so that realizations may dawn quickly in the mind. Course participants have the opportunity to engage in group practice of Lama Chöpa Jorcho (Guru Puja), confession and prostrations to the 35 Buddhas and take the Eight Mahayana Precepts in the latter part of the retreat. All participants will be expected to participate in karma yoga work sessions for the duration of the retreat. We will especially need service from participants because of the length of the retreat. In this way, the Light of the Path Retreat will include all aspects of FPMT integrated education: study, practice, service, and ethical behavior.
For those interested to watch the event via webcast or receive information about Living in the Path courses based on Rinpoche's teachings at this retreat, please refer to the FPMT website.
Support the Light of the Path Retreat 2021
When can I arrive at the retreat?
Accommodation is available beginning Friday, August 21, 2021. This is before the retreat officially opens on Sunday, August 23, and allows those who are traveling a great distance to rest and begin karma yoga by helping the Kadampa Center community prepare the gompa.
There will be a small additional fee for the Friday and/or Saturday night stays before the retreat begins. Blue Ridge Assembly will contact anyone who registers for early arrival to arrange for meals at an additional cost. Be aware that the venue is located some distance from town, too far to walk to grocery stores or restaurants.
How do I get to Blue Ridge Assembly, Black Mountain, NC?
Kadampa Center cannot provide transportation from our center in Raleigh to Blue Ridge Assembly, a distance of 200 miles. We're sorry, but we also cannot provide transportation back to Raleigh after the retreat or to and from the Asheville airport. Shuttle services from the airport are available and can be booked in advance (see below).
We strongly encourage retreat participants to book your flights through the Asheville airport, where you can book a shuttle to the retreat site.
• By Car
Blue Ridge Assembly in Black Mountain is just off Interstate 40 in Western North Carolina.
Driving directions to Blue Ridge Assembly
• By Air
We strongly encourage retreat participants to book flights to the Asheville Regional Airport (AVL). The Asheville airport is a 40-minute shuttle ride to the Blue Ridge Assembly in Black Mountain, and is the recommended arrival point. The airport can be reached via connections from anywhere in the country.
•Asheville Airport Transportation services
There are two shuttle services from Asheville Regional Airport to Blue Ridge Assembly:
• GrandyCo Airport Transportation Services. 1-828-691-0504 email: Joe3holly@gmail.com
Cost for one person is $45 plus gratuity and decreases if multiple people share the ride. Please use the contact information provided; Googling the name will get you the wrong company.
• Diamond Executive Transportation. (828) 281-8139
Cost for one person is $65 plus gratuity. but decreases if multiple people share the ride.
Contact your shuttle service as soon as you have your ticket, and they can begin building a schedule of shared rides, which may reduce your cost. You can check back with the shuttle service closer to the time of the retreat to see if they have been able to place you in a group.
Ground travel from Charlotte Douglas International Airport is not recommended because it is a several hour drive from Charlotte to Black Mountain. Shuttle service is available but quite expensive and bus service is available but requires several changes. For more information, the bus lines are:
• Greyhound Bus Line
• Asheville Transit
• Black Mountain Trailblazer (which does not run on Sundays)
How and when can I register?
How much will the retreat cost?
The costs of the retreat are based on three elements: room and board, a facilities fee, and spiritual program costs.
Room and board costs:
The registration fee paid directly to Blue Ridge Assembly covers the costs related to accommodation and meals for the participant.
Need-based financial support for room and board costs is available for FPMT sangha through the generosity of the International Mahayana Institude (IMI). For more information, contact Drolkar at office@imisangha.org
There are no camping facilities at the retreat venue.
We are unable to offer work exchange options or discounts for those offering service in FPMT Centers.
Support the Light of the Path Retreat 2021
Facilities fee:
It is our tradition at Kadampa Center not to charge a fee for Dharma wherever possible so that the lack of money is not an obstacle for anyone to receive the teachings. We cannot entirely continue this practice for Light of the Path Retreat 2021. Because this retreat is longer, and therefore more costly for Kadampa Center to host, we have added a modest facilities fee of $11US/day in addition to the amount Blue Ridge Assembly charges. This fee is already included in the amount you pay to register. We still continue to rely on generous benefactors to cover the spiritual program costs, which are budgeted to be more than US$120,000.

The spiritual program costs:
Spiritual program costs include bringing Kyabje Lama Zopa Rinpoche and his entourage to North Carolina, housing them during the retreat, creating the gompa and our beautiful altar, providing puja supplies and helping support ordained Sangha to attend. Quite literally, these teachings are not possible without the substantial support of donors.
Kadampa Center relies on the generosity of all those who value these teachings, regardless of whether they are able to actually attend the retreat, to cover the program and teachings themselves.
We extend our deepest gratitude to all whose generosity has supported the Light of the Path Retreat. Your continued support has made this amazing retreat possible year after year!
Support the Light of the Path Retreat 2021
What about meals?
Meals are included in the cost of accommodation. All meals are served buffet style in a private dining room. All meals will be vegetarian with vegan and gluten-free options. Please indicate any food allergies or concerns on the registration form.
Do I need to bring my own prayer book?
| | | |
| --- | --- | --- |
| | | All retreat participants must have FPMT Retreat Prayer Book published in 2016. The book is currently only available digitally through the Foundation Store and includes a 2020 errata sheet. The 2020 errata sheet is also available available on FPMT.org for those who already own the prayer book. |
No prayer books are being printed. If retreat participants wish to have a hard copy, they are welcome to acquire the prayer book digitally and print it for themselves. The 2020 errata sheet can be used to update the 2016 version.
Complete retreat prayer books with errata sheets are available in English only. Other languages are forthcoming.
Other Texts
All retreat participants must have the Lamp for the Path to Enlightenment.
The Lama Tsongkhapa Guru Yoga text is available in PDF format from the FPMT Foundation Store.
Note: If you have the Lamp for the Path to Enlightenmen from an earlier Light of the Path Retreat, you will not need a new copy.
Will there be precepts?
Yes. We may take precepts during the retreat. A light supper will be available for those unable to take precepts. Please indicate on the registration form if you plan to eat dinner on most nights. There will be juices available in the evening for students taking precepts, paid in part by the meal payment.
How do I receive mail and packages during the retreat?
Please address mail and packages to:
Your name
Light of the Path Retreat
c/o Blue Ridge Assembly
84 Blue Ridge Assembly Drive
Black Mountain, NC 28711
Please be sure to include "Light of the Path Retreat" in the address. There can be as many as five or six events happening at the venue at any time, and this helps the hard-working folks at Blue Ridge Assembly track you down and get your packages to you.
Is there internet access?
Use of cell phones, internet and email during the retreat are strongly discouraged, in order to fully participate and reflect on the teachings during free time. It can also be disruptive for other participants. For emergencies and unavoidable situations, wireless internet service is available in most locations on the site, but NOT in the rooms.
Are there laundry facilities?
There are no laundry facilities on site. Please pack with this in mind. We will have laundry service on Fridays of the first, second and third weeks, with pickup and delivery from a local company. The cost is US$15 per laundry load.
Seating?
Meditation cushions and chairs will be provided at the retreat. If you are a local participant, please consider bringing your own cushion.
Health considerations
The retreat experience can be very intense and can bring emotional issues to the fore, including issues that have been stabilized for some time in ordinary circumstances.
Keeping this in mind, consider whether you feel stable and relaxed enough to participate in this course, knowing that we cannot provide one-on-one counseling.
It is important to continue taking your medications during the retreat.
Blue Ridge Assembly General Policies
Tobacco use is not permitted anywhere on Assembly property.

Pets are not permitted.

No candles, incense, alcohol, decorative lighting, helium balloons, glitter or confetti is permitted in any building.

Mountain biking, inline skates, and skateboards are prohibited.

Motorcycles are prohibited.
Blue Ridge Assembly's Accessibility
Blue Ridge Assembly was built over 100 years ago on hilly terrain, so the site is not fully handicapped accessible.
Washburn Hall (the gompa) and some of the accommodations are accessible.
We will have golf carts (the Bodhicitta Bus) available to assist a limited number of participants to and from the gompa on a scheduled basis.
If you have special needs or questions, please contact us Light of the Path Retreat.
Support the Light of the Path Retreat 2021