Annual Appeal Letter
Dear Kadampa Center Family,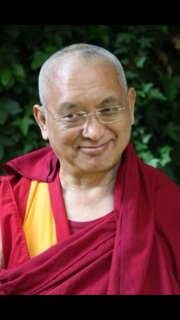 You are in a quandary. It's 1990 and you are under a lot of stress. Determined to find ways to work with your mind, you heard of Buddhism yet there is no place to attend, very few books you understand and no peers to discuss the Buddha's teachings.
Today, in 2017, your quandary would lead you to The Kadampa Center where you could meet the Teachings, learn ways to work with YOUR mind and give you the sense of community you have been looking for. YOUR stress level is under control because YOU choose to open your Heart to learn.
Could we ever know the power behind the hundreds and hundreds of people who have met the Teachings in OUR very own Center? It's because of YOU that everything The Kadampa Center has to offer can be made available by donation only with volunteer effort.
This year we are celebrating our 25th year of Sharing the Dharma! Together we built this Community that includes 5 Sangha members, the wisdom of two Geshes, the visits of traveling Teachers, a powerful children's program, prolific classes and amazing retreats. Most importantly, we have a community to support one another.
On behalf of the Board of Directors and myself, I welcome you to the 2017 Annual Appeal and ask you to Fill your Heart in support of The Kadampa Center - Your Center. Your support fills all our hearts (and YOURS!) by giving in one or more ways. Our goal is to build our monthly support base in such as way as to make this appeal obsolete.
To those of you who support on a consistent basis whether through service, in-kind donations, monthly or one-at-a-time support THANK YOU! You are the heart that built the amazing Center we have today. And if you haven't been here in awhile, please know you are missed and I personally invite you back.
If you are moved to Fill your Heart with action, please see the link below to indicate your intention of giving of your time or other resources. In good times and bad times it is up to each one of us to live a life full of compassion and love. This year when you give to the Center, you may also benefit the world with your pledge to recite Mani Mantras. Drop by drop fills the vessel like a series of kindnesses make the heart run over.
Put your imaginings into action
With folded hands,
Robbie Watkins
Center Director