Family Dharma Camp 2017
Welcome to the 4th Annual Family Dharma Camp 2017!
Labor Day Weekend Sept. 1-4, 2017
Friday evening to Monday morning
This year Family Camp coincides with Light of the Path Retreat at Blue Ridge Assembly in Black Mtn, NC
With guidance from Geshe Gelek, Family Dharma Camp 2017 will be the first in a four-year series:
Practicing the Six Perfections with a Bodhichitta Attitude.
Children will learn how to develop Loving Kindness and Compassion throught the perfections of Generosity and Ethical Discipline.
We'll learn together how to create pure motivation to give to others both teachings, love, protection and objects as well as explore
what it is to protect our body, speech and mind in order to benefit others.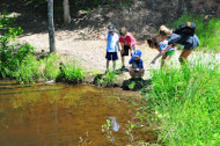 Camp Activities Include:
Exploring nature
Hanging out with friends
Arts & Crafts, Games and Sports
Talent Show
Cool college counselors
Campfire & S'mores
Focused Programming for ages 5-12
Options for children under 5 yrs of age
Jr. Counselor Opportunities for ages 13+
2.5 full days, 3 nights in the Mountains!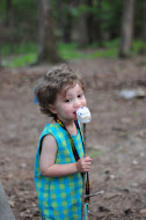 Dharma-Related Activities Include:
All Light of the Path Retreat Teachings open to parents: Take Teachings from FPMT's Spiritual Director Lama Zopa Rinpoche!
Family time during meals and evenings
Children will:
- Learn prayers and mantras
- Understand the meaning of Bodhicitta
- Receive Teachings based on Shantideva's Text
Animal Liberation and Tibetan rituals
Advice and encouragment from Sangha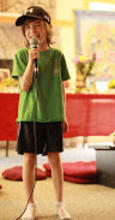 Camp Fees include room/board plus eight delicious vegetarian meals:
12-adult = $178
3-12 = $129
0-3 = Free!
(At least one parent/guardian must attend with children under age 18)
Financial Aid:
Offered in the form of partial scholarships (Those who sincerely need financial assistance are encouraged to apply within the registration form.)
As with all spiritual programming at the Kadampa Center, to ensure that it is accessible to everyone, Dharma Teachings and activities are offered freely and supported through donations.

Location:
Family Dharma Camp will be held at Blue Ridge Assembly, located in the majestic mountains just east of Asheville, NC. Dotted with cascading streams and diverse forests, it is 4 hrs form RDU and 2 hours from CLT.
Individuals must make their own travel arrangements.
Blue Ridge offers comfortable hotel like accommodations for each family.
Dining will meet dietary needs.
Meeting spaces inside and out available.
Secluded setting ideal for spiritual renewal and meditation.
Communication:
Contact Christy Batts, Camp Facilitator if you have any questions.

Important Things to Know Before You Register:
Registration closed Aug 4th. Thank you!
Family Dharma Camp 2017 will begin a four-year series with guidance from Geshe Gelek.

Family Camp is unique in offering parents and children time together to engage in the teachings of the Buddha, rituals of the Tibetan tradition, and time spent with other Buddhist families and Sangha where we share how to put these practices into our daily lives.

Camp programming is designed for children ages 5-12 with junior and senior teen counselors (age 13-18) and head college counselors. Parents serve in volunteer capacities and are invited to attend the concurrent Light of the Path retreat sessions as they are able. There will be opportunities for group and solo time. Children are divided into three age ranges and explore the Camp theme through structured and semi-structured activities such as sports, meditations, art, drama, and nature sessions.

Parents with children younger than age 5 may participate, though there is NOT childcare throughout the weekend. We do hope to offer specific play sessions for this age range on Sat and Sun dependent on donation availability. Camp has a BIG energy of its own that comes with unpredictability and is best handled with a flexible and joyful mind.

Camp will be held at a nearby retreat/camp facility called YMCA Blue Ridge Assembly in Black Mountain, NC. Not all amenities on the YMCA website will be available to us, due to cost constraints. https://www.blueridgeassembly.org/

We welcome Junior and Senior teens to serve as counselors and mentors for younger campers, yet they are still required to have a parent in attendance. Teens must attend a training in August just before Camp.

This Camp is led and organized entirely by volunteers; therefore, serving before, during or after Camp is a requirement for all attending families. You may help by organizing, teaching children, leading meditation, leading arts sessions or nature walks, helping with the altar, or Sangha care, or even taking pictures! You will receive a future communication about how to help.

The costs of registration are for food, accommodations, and use of the facility. The basic fee listed is made payable directly to YMCA-BRA. As with all our dharma-related activities at Kadampa Center, there is no charge for the spiritual programming of Camp. We rely on the generosity of our members and participants to cover costs, such as counselor stipends, art and dharma supplies, and Sangha offerings. Registration includes a link to offer a donation towards Camp costs.

An early commitment allows us to meet our minimum facility requirements and focus on planning camp activities! In the event that you must cancel your reservation, please contact YMCA-BRA.

When registering, be sure to use the age of the child at the time of camp. To pay with check/cash, please call YMCA.

Lodging accommodations are in hotel-like rooms for each family, with linens provided. All camp families will be housed in the same building with a common space for socializing.

All meals and snacks are provided. YMCA-BRA will try to accommodate everybody's special dietary needs. If it is necessary to bring your own food for those with severe allergies, please indicate this on your registration form. Families will be asked nearer to date to contribute specifically toward snacks.

Please arrive between 3-5:00 on Friday, September 1st to unload, park your car, and get situated. Dinner will be served at 6:00 on Friday evening before the camp orientation. Our activities will run until approx. 9:30 pm and breakfast begin at 8:00 am. There is a bonfire after orientation on Friday night, an Animal Liberation practice Saturday night, and a Talent Show on Sunday night! Activities will conclude on Monday morning before lunch.
We look forward to an exciting and meaningful camp experience with you!
With Folded Hands,

Christy Batts
Family Dharma Camp Facilitator
familycamp@kadampa-center.org
Scholarship Information
This year, the Kadampa Center is pleased to offer financial aid in the form of partial scholarships for those who sincerely need financial assistance. (See Form Below) Allocation of camp scholarships is determined primarily by gross income. Extenuating circumstances may also be taken into account, such as sudden medical bills, deaths in the family, and so on.
The scholarship committee follows the FPMT ethical policy which includes: Ethical relationships, right speech, ethical finances, and non-discrimination. All information in this application will be considered confidential and will be destroyed after consideration.
Application Requirements
In order for this application to be considered a deposit of $30 is required. If your application is not accepted, you may use it toward full camp fees or have it refunded. Once this registration is submitted AND a $30 deposit received, our scholarship committee will determine the amount of your scholarship. Please allow time for the committee to review your application, you will receive notice before or by August 1st.