Kadampa Center Fall Sale
Primary tabs
10:00 am Saturday, November 21, 2020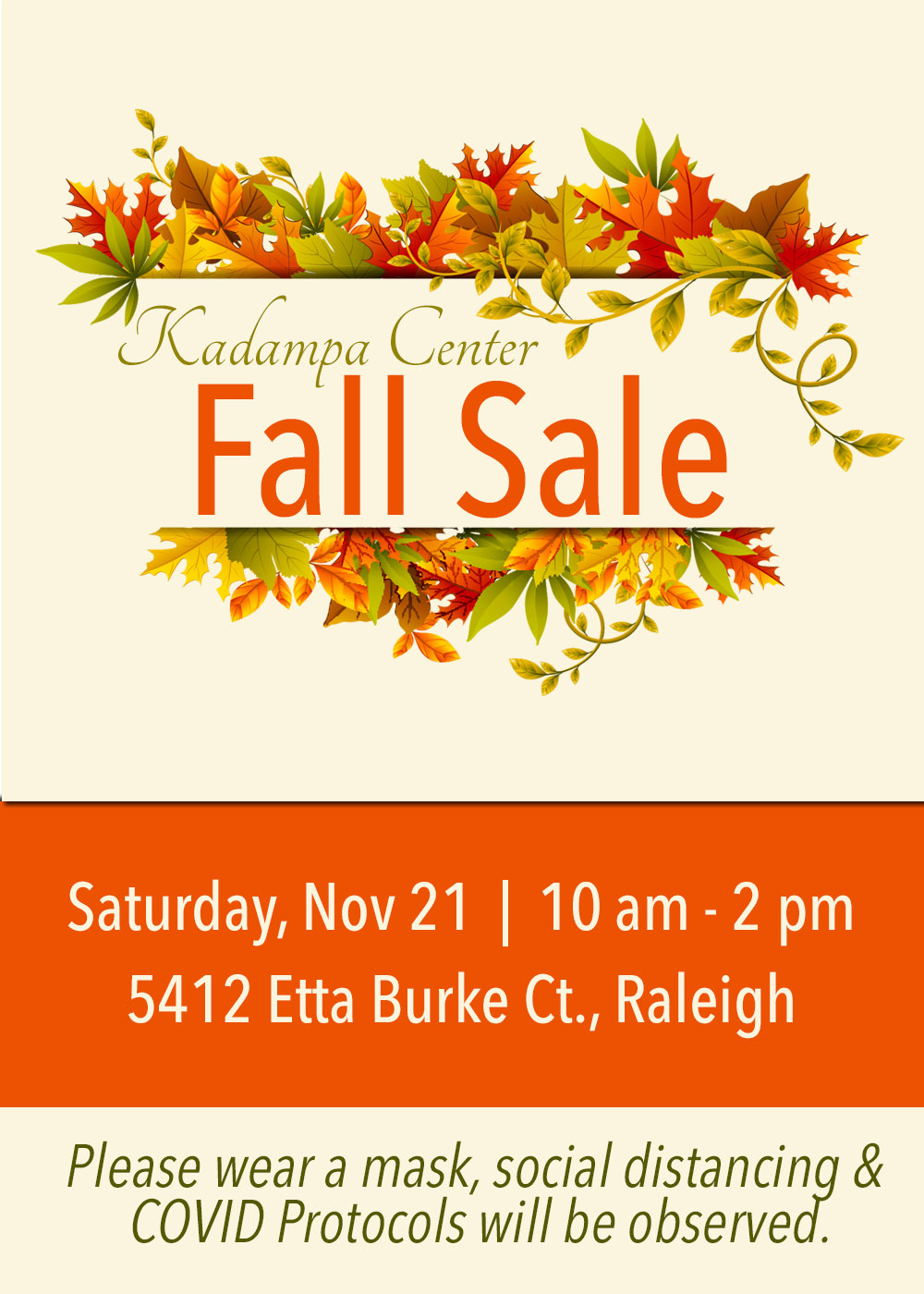 Come and enjoy an outside (socially distancing) shopping experience on the beautiful grounds of Kadampa Center.
Looking for stocking stuffers and gifts for the holidays? We are offering deep discounts on jewelry and apparel. Plus, receive a free gift with every purchase!
We will also provide the opportunity to browse our bookstore and holy items inside while following all safety protocols.
Remember to shop early so you can catch Venerable George's full teaching at 1 pm!