Karuna Cayton at Kadampa Center
Primary tabs
Wednesday, October 12, (All day)
to
Sunday, October 16, (All day) 2016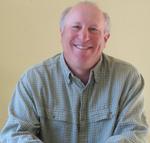 Kadampa Center is pleased to host Karuna Cayton, a psychologist and long-time student of Buddhism, for several days of teachings.
Practicing Compassion in Daily Life
Wednesday, October 12, 7-8:30 pm
Buddhism offers profound practices to increase and deepen our capacity for compassion. From tonglen (the practice of giving our happiness and taking others' suffering) to exchanging self with others, these exercises train our minds to think of the welfare of others. In this session, Karuna will discuss how to bring those practices from the meditation cushion into our daily lives and interactions.
Dharma in Parenting
Thursday, October 13, 7-8:30 pm
Raising kind, caring, compassionate children in our culture is a huge challenge. In this class, Karuna Cayton will explore with parents (or anyone who is interested) how to awaken our children to the Mahayana concepts of loving kindness and compassion.
The Misleading Mind
Friday, Oct. 14 7-8:30 pm
Saturday, Oct. 15 10 am-noon, 1:30-4:30 pm
Sunday, Oct. 16 1:30-4:00 pm
This weekend workshop has useful tools for Buddhists and non-Buddhists alike. We each have the potential to transform our suffering into happiness, to free ourselves from the prison of our problems. As practiced in Buddhism for more than 2,500 years, the process involves working with, rather than against, our depression, anxiety, and compulsions. We do this by recognizing the habitual ways our minds perceive and react — the way the mind misleads.
Author and psychotherapist Karuna Cayton presents the essence of Buddhist teachings about the nature of mind so that anyone can use them. The practical exercises and inspiring real-world examples he provides show how one can neutralize suffering and step onto the path of a radically liberating self-understanding. The workshop is based on his book of the same name, which is an excellent source for more information about these techniques.
"Much of Buddhist thought encourages us to embrace our problems like old friends. It even encourages us to seek out our problems as a way to train our minds and to break free from the control of our disturbing (but sometimes unseen) emotions. Great practitioners like the Dalai Lama even claim to enjoy problems because, like our best friends, problems honestly and accurately reflect ourselves back to us. There is no clearer measure of our interior health than the nature of our problems." ~ Karuna Cayton
Dharma for a Happy Life
Sunday, Oct. 16 10:30 am - noon
Karuna will lead our regular Sunday morning Dharma for a Happy Life teachings. This is an interactive session that includes both teachings and discussion.
Karuna Cayton has been a student of Buddhist psychology and philosophy for over 30 years. A long time student of Lama Yeshe and Lama Zopa Rinpoche, he worked for the lamas at Kopan Monastery from 1975-1988. During that time he created and taught the secular studies program for the resident Tibetan and Nepali monks. He also assisted in running the Buddhist programs for foreign visitors and was the co-founder and director of the city center in Kathmandu, Himalayan Yogic Institute. He has been on the FPMT Board of Directors since 1988.

After returning to the US in 1988 he received his MA in Clinical Psychology from JFK University in 1992. He has worked at the Children's Health Council at Stanford University and trained interns in Narrative Therapy at Mental Research Institute (MRI) in Palo Alto.

Currently, he is the director of The Karuna Group, a coaching and counseling project. The Karuna Group works with individuals, couples and families as well as assists business leaders in transforming their organizations into preeminent enterprises based upon the Buddhist principles of Wisdom, Compassion, and Ethics. Karuna also teaches workshops and classes in the integration of western and Buddhist psychology.
Sponsor Karuna Cayton's visit
In keeping with our tradition, Kadampa Center does not charge a fee to attend these courses. We do rely on donations and sponsorships to be able to offer them!