Using Work as a Spiritual Path
Primary tabs
7:00 pm Wednesday, June 7, 2017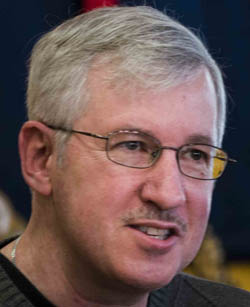 Most of us spend a good portion of our lives working at our jobs, engaging in the "busy-ness" that is fundamental for our livelihood but which often seems quite removed from the serenity we are seeking on the spiritual path. In this session, we will discuss how we can utilize Buddhist principles in our approach to work in order to develop more clarity, inspiration, and fulfillment in our jobs and overcome the drudgery, stress, and frustration which frequently occur.
For six months each year, Don Handrick serves as the resident teacher at Thubten Norbu Ling, in Santa Fe, NM, a center affiliated with the Foundation for the Preservation of the Mahayana Tradition (FPMT). Don spends the other half of each year as a touring teacher for the FPMT, visiting centers around the world.
Sponsor Taking the Path to a Happy Life
Want to do more than just come and hear teachings? We need volunteers to help greet folks at the door, and set up and take down water bowl offerings. Sign up here for the volunteer job of your choice!
Location at Kadampa Center: